Expertise Ranks Chef Bob in Top 9 Cooking Teachers
Rocks, Sticks & Hell, and Chef Bob have been named in the top 9 cooking instructors in Orlando, out of 64 area cooking teachers. The ranking is based on five key criteria:
Reputation
Credibility
Experience
Availability
Professionalism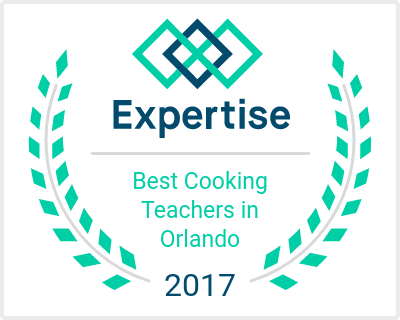 Chef Bob is honored to be included in this list, and pleased to announce additional late summer/fall 2017 cooking class offerings.
Cooking class registration
open in the CB Boutique.
Read the full list of the Top 9 Orlando Cooking Teachers from Expertise.
Why These Cooking Teachers?

"Our goal is to connect people with the best local experts. We scored cooking teachers on more than 25 variables across five categories, and analyzed the results to give you a hand-picked list of the best cooking teachers in Orlando, FL." (Expertise, 2017)